Gold Sponsors
2007 European LAMS Conference
The conference organisers gratefully acknowledge our Gold Sponsors:

Eduserv
Eduserv is a not-for-profit professional IT services group, offering leading edge technology to education Institutions and public sector bodies. The surplus from trading activities is ploughed back into the education community via the Eduserv Foundation, a body dedicated to funding programs to help learners, researchers and the education institutions they work for, realise the benefits of IT.
For information about Eduserv's current services:

JISC (Joint Information Systems Committee) activities support education and research by promoting innovation in new technologies and by the central support of ICT services. JISC provides:
A world-class network - JANET
Access to electronic resources
New environments for learning, teaching and research
Guidance on institutional change
Advisory and consultancy services
Regional support for FE colleges - RSCs
The JISC Design for Learning Programme aims to further develop practitioners understanding of designing effective learning activities involving the use of technology. The projects build on previously funded activities under the e-Learning and Pedagogy strand and the Technical Framework and Tools strand of the JISC e-Learning Programme.
The programme aims to:
support practitioners in the process of designing, planning and orchestrating learning activities ('design for learning') in a range of learning programmes and contexts across UK further and higher education
ensure that the process of design for learning is based on sound pedagogic principles, is evidence-based and learner-centred
promote the development and implementation of tools and standards to support the process of design for learning
promote the sharing of expertise in design for learning, for example through sharing and re-use of effective pedagogic designs
support the establishment of communities, services and resources to promote and sustain effective practice in design for learning.
More information is available from:
JISC e-Learning and Pedagogy home page
JISC Design for Learning Programme home page
For more information about JISC's role in the innovative use of ICTs to support education and research: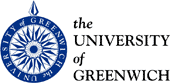 The conference gratefully acknowledges the support of the University of Greenwich for assistance with organising the venue.

The conference also gratefully acknowledges the sponsorship of Macquarie University, Sydney Australia through its support for the conference organisers - the LAMS Foundation Ltd, LAMS International Pty Ltd and MELCOE (Macquarie E-Learning Centre Of Excellence).

For more details contact:
Johnny Ly
Email: johnny@lamsinternational.com
Phone: +61 2 9850 4716
James Dalziel
Email: james@lamsfoundation.org
Phone: +61 2 9850 7539