Interested in Sponsorship?
Future conferences are seeking sponsors who are interested in promoting their organisations and assist with the successful running of the LAMS Conference. There are two packages that organisations can select from to be involved as a sponsor. Each package will give your company an exclusive combination of benefits from which to promote your products to the LAMS community.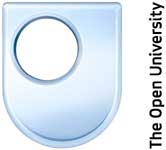 The 2009 European LAMS & Learning Design Conference gratefully acknowledges the support of the Open University, UK for assistance with organising the venue.
Platinum Sponsorship
Acknowledgement as a Platinum Sponsor for the LAMS Conference
Logo placed on the delegate bag
Logo included in the conference program
Company logo and 100 word profile of the company on the conference website
Entry to the conference sessions and workshops
Company name and logo displayed at start of all sessions
One page advertisement in conference program
Exhibitor table next to Registration (optional)
Gold Sponsorship
Acknowledgement as a Gold Sponsor for the LAMS Conference
Logo included in the conference program
Company logo and 50 word profile of the company on the conference website
Entry to the conference sessions and workshops
Company name and logo displayed at start of all sessions
Exhibitor table next to Registration (optional)
For more details contact:
James Dalziel
Email: james@lamsfoundation.org
Phone: +61 2 9850 7539